PERSONAL
BLACK MATTER
BLACK MATTER is a story concerning the metamorphosis of a lonely young woman over the course of an evening, as she travels through her gloomy neighbourhood.

In the work, Cat Sims invokes a classic Zombie narrative, yet one that she employs in the service of psychogeography. She withholds the cause of her protagonist's infection and eventual transformation, instead, the work offers a series of deadly clues which point to a plurality of external causes; the built environment and the vast inequalities in wealth - drawn in her cityscapes, the pulsating presence of social media/dating apps, and strange and mysterious designer drugs.
Many of the panels were sketched on Sims' walks around her own borough of SW8. Over a two-year period she documented the vast transformation of this area. These original sketches were then reworked to compose BLACK MATTER, themselves transformed, they now exist somewhere between social record and horror fiction.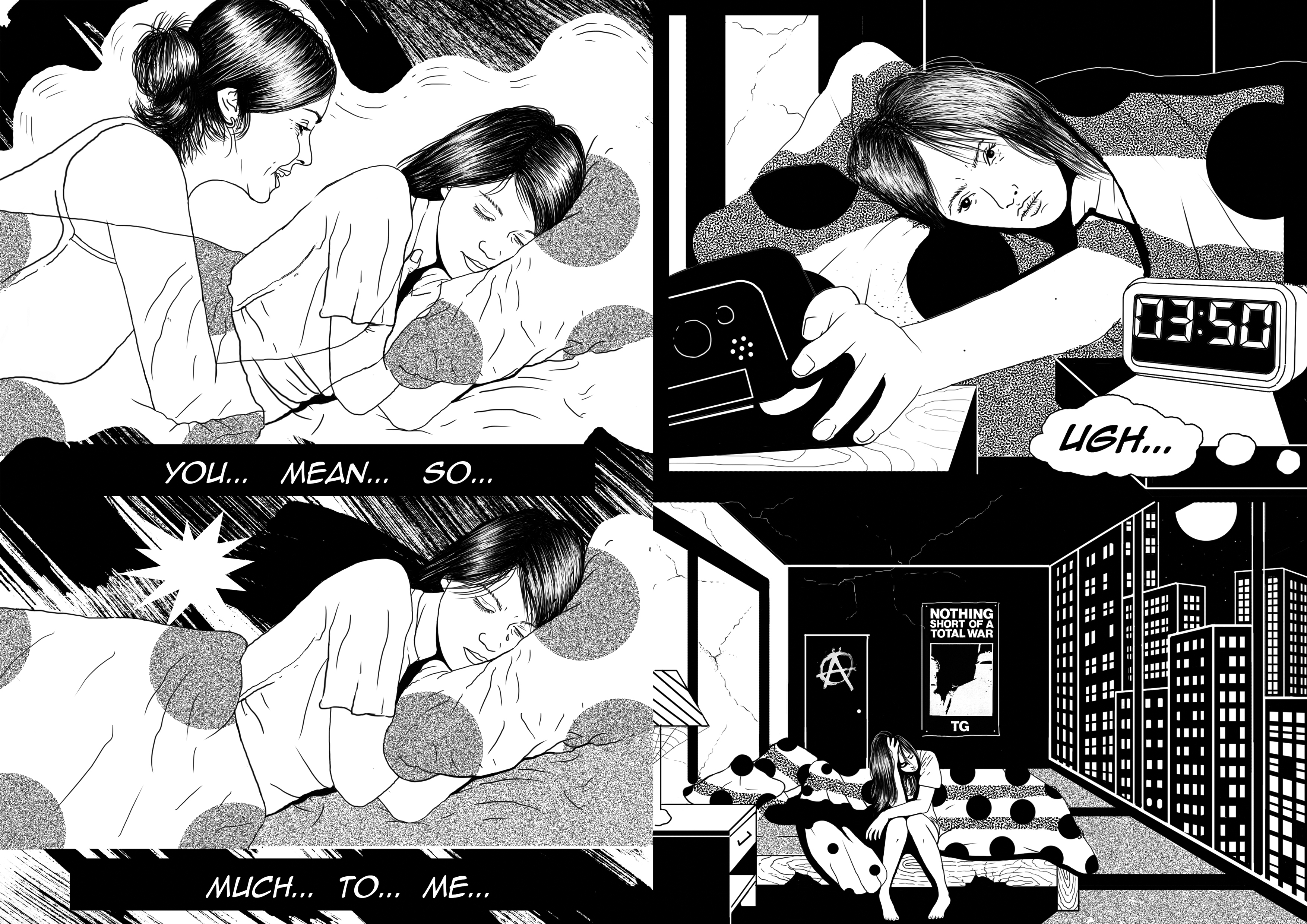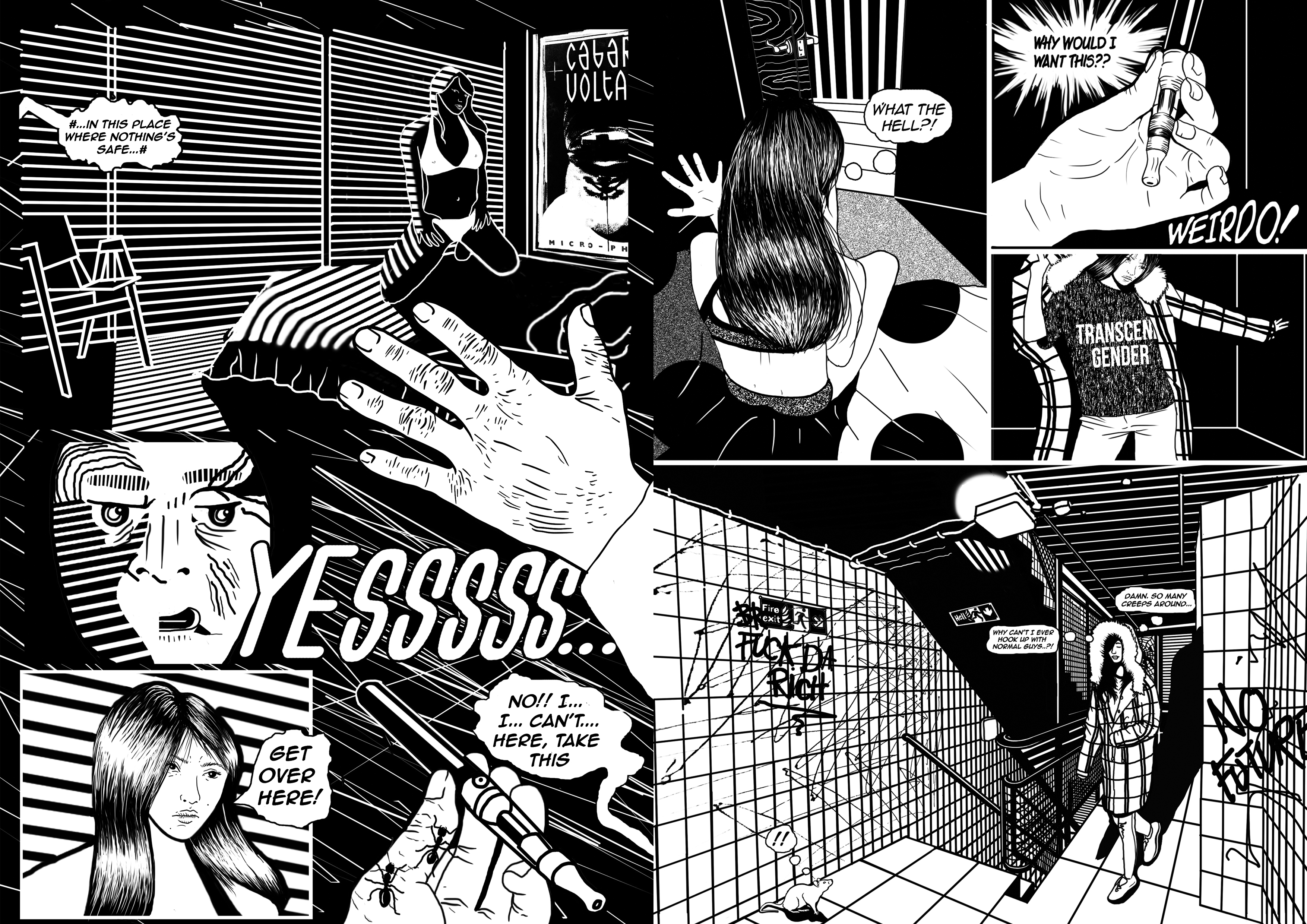 Black Matter © Cat Sims 2017
Black Matter on sale at Schikkimikki Zine Distro and Library, Neukölln, Berlin.
COMMISSION
Jacobin, Issue 31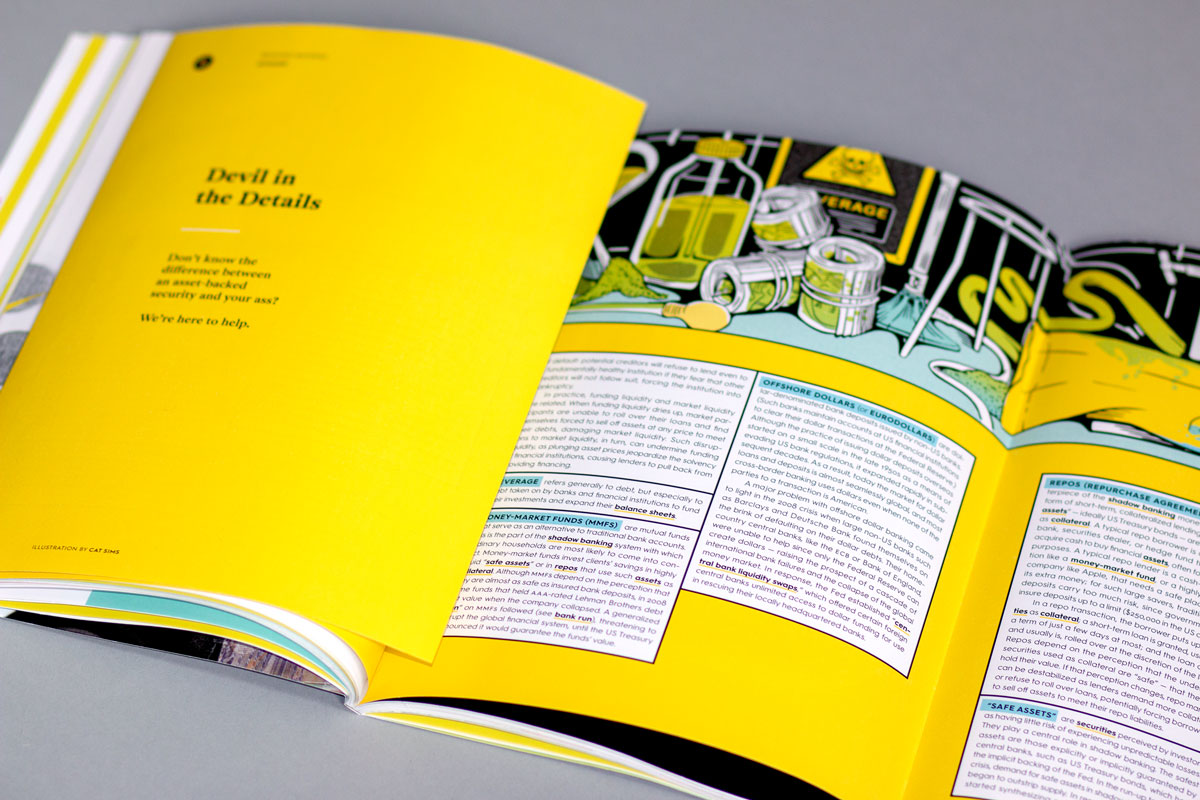 COMMISSION
DOPE Magazine
Full page comic strip to accompany an article on 'Bang Up and Smash' - an overview of womens' prisons in the UK, and a political analysis of their physical and ideological construction - for the first edition of DOPE magazine.

Very little has been written about women's prisons, especially in the UK, and most discourse is either patronising and gendered or detached and academic. 'Bang Up and Smash' aims to break with this, and put an anarchist critique at the heart of the discussion around prison. Jail and the prison society is pervasive in our culture, yet these institutions (and those that feed them) remain shrouded in mystery for many people.
PERSONAL
XENOS: At the Edge of Life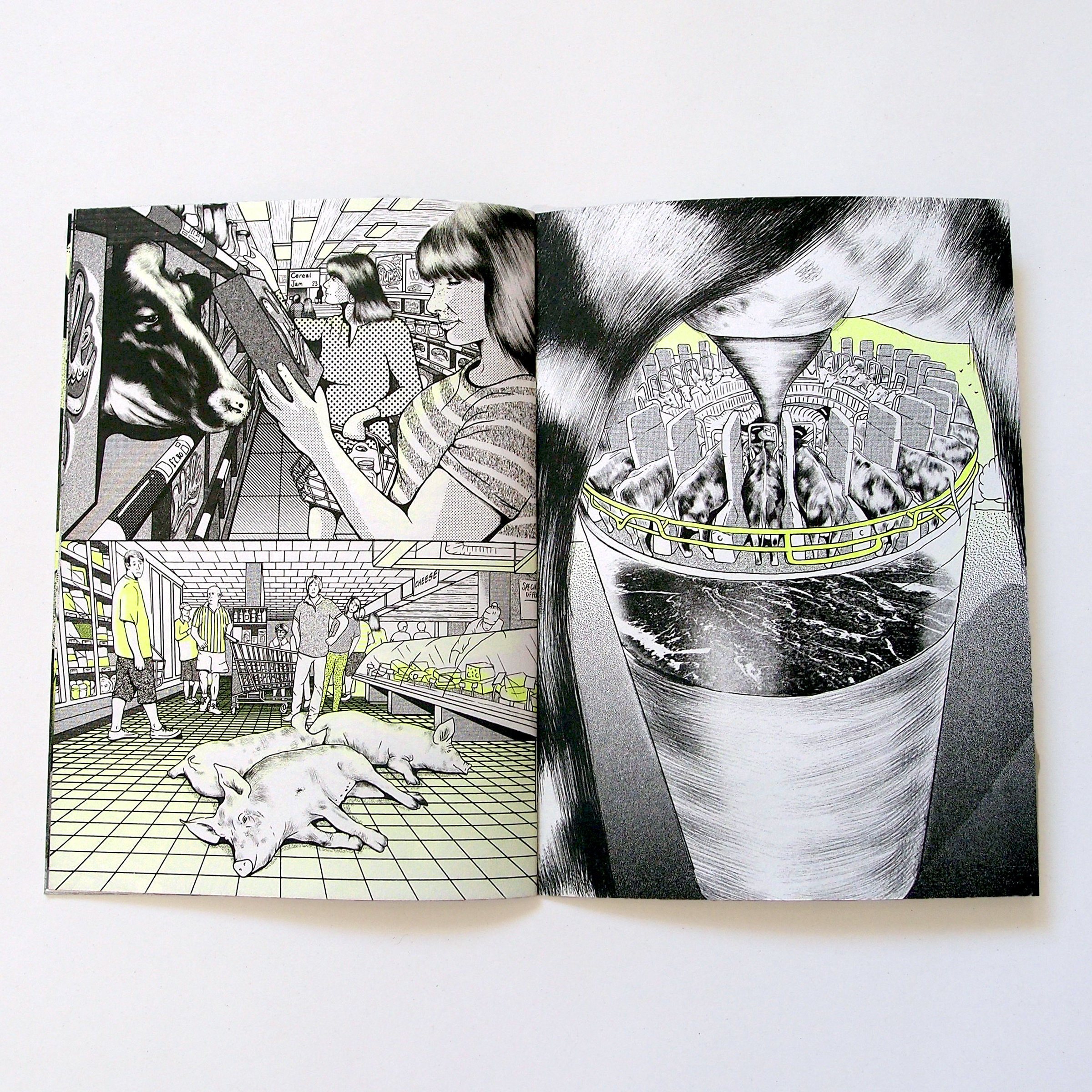 © Cat Sims 2018
Printed in Berlin by Drucken 3000
Sims' newest comic about environmental collapse — triggered through the human transformation of the natural world — Xenos: At The Edge of Life debuted at this year's ELCAF. The book comprises a series of disaster scenarios divided into five sections, some set in the near future, others in the near past, which might nevertheless be a possible future. The work presents ideas surrounding waste, industrialised farming, viral mutation and infection in exploding visuals in visceral and intricate fluorescent yellow and black graphics. -

STACK X ELCAF's '10 Comics Everyone Should Read '
Collaboration
Blackwater Studios
© Cat Sims 2017
Screenprinted apparel collaboration with Cornwall-based print studio.