PERSONAL
BLACK MATTER
BLACK MATTER is a story concerning the metamorphosis of a lonely young woman over the course of an evening, as she travels through her gloomy neighbourhood.


In the work, Cat Sims invokes a classic Zombie narrative, yet one that she employs in the service of psychogeography. She withholds the cause of her protagonist's infection and eventual transformation, instead, the work offers a series of deadly clues which point to a plurality of
external causes; the built environment and the vast inequalities in wealth - drawn in her cityscapes, the pulsating presence of social media/dating apps, and strange and mysterious designer drugs.
Many of the panels were sketched on Sims' walks around her own borough of SW8. Over a two-year period she documented the vast transformation of this area. These original sketches were then reworked to compose BLACK MATTER, themselves transformed, they now exist somewhere between social record and horror fiction.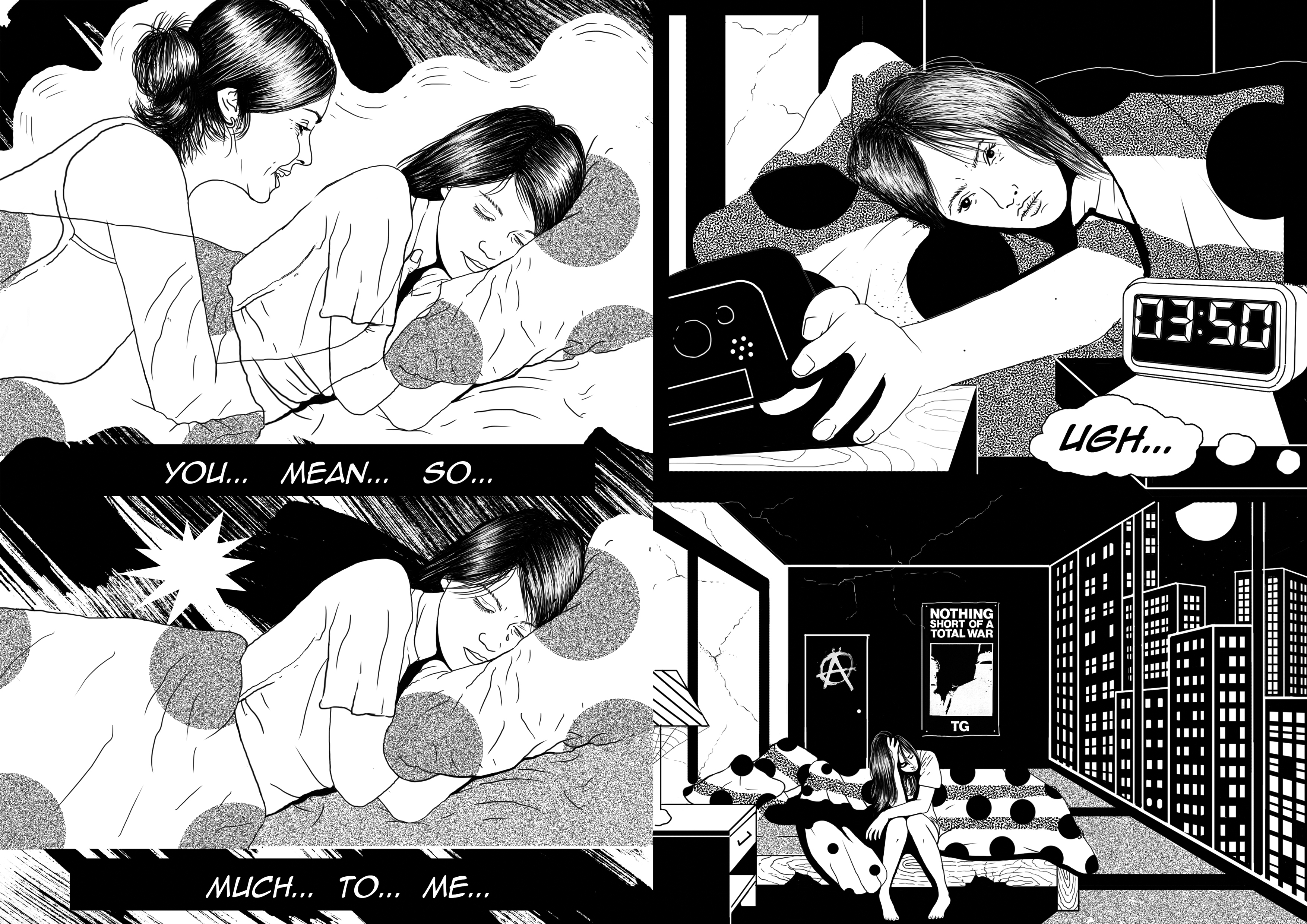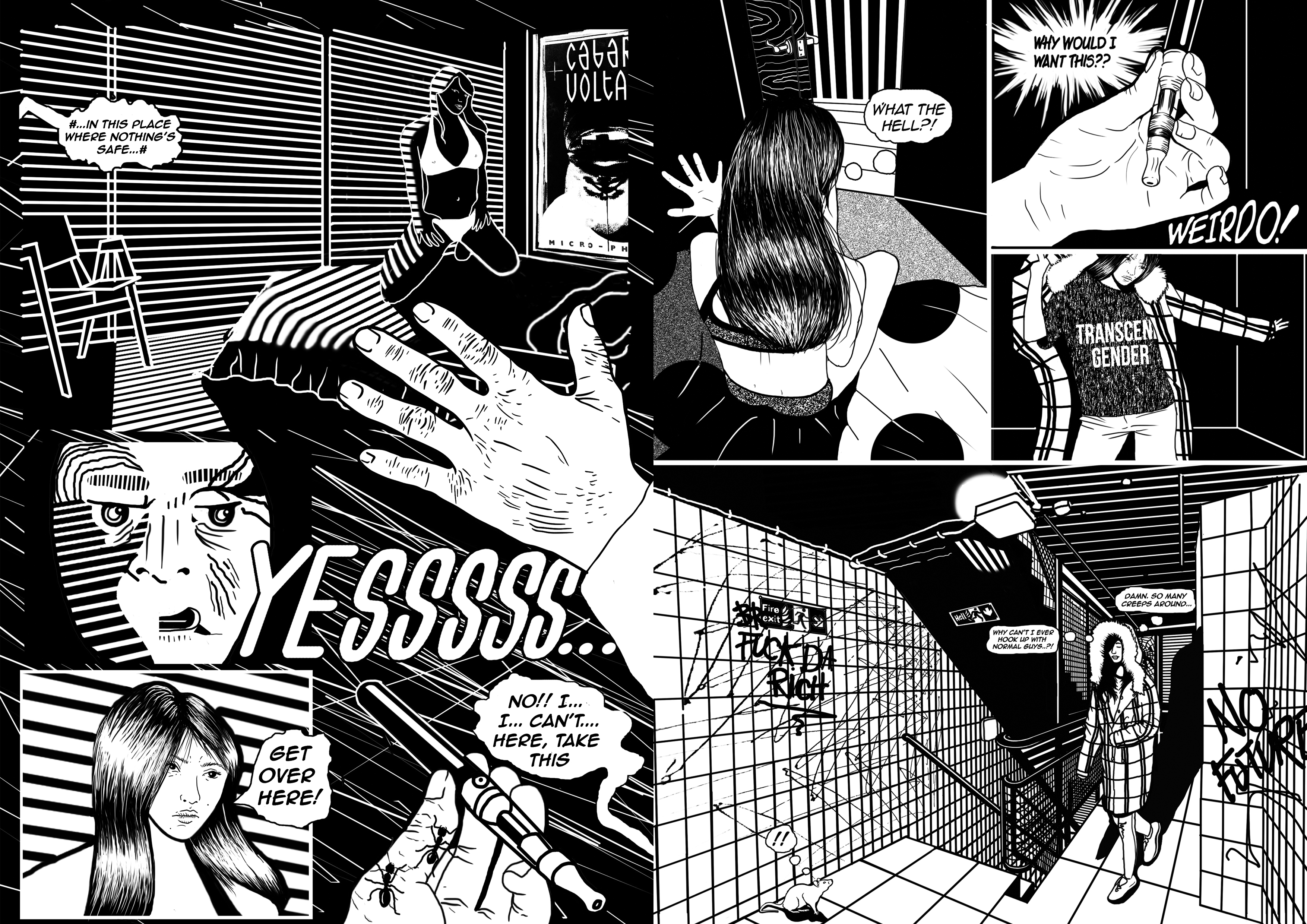 Black Matter © Cat Sims 2017
Black Matter on sale at Schikkimikki Zine Distro and Library, Neukölln, Berlin.
COMMISSION
UCSF Magazine
© Cat Sims 2019
Cover wrap and editorial spread for the University of California's USCF Magazine.
COMMISSION
JACOBIN, Issue 31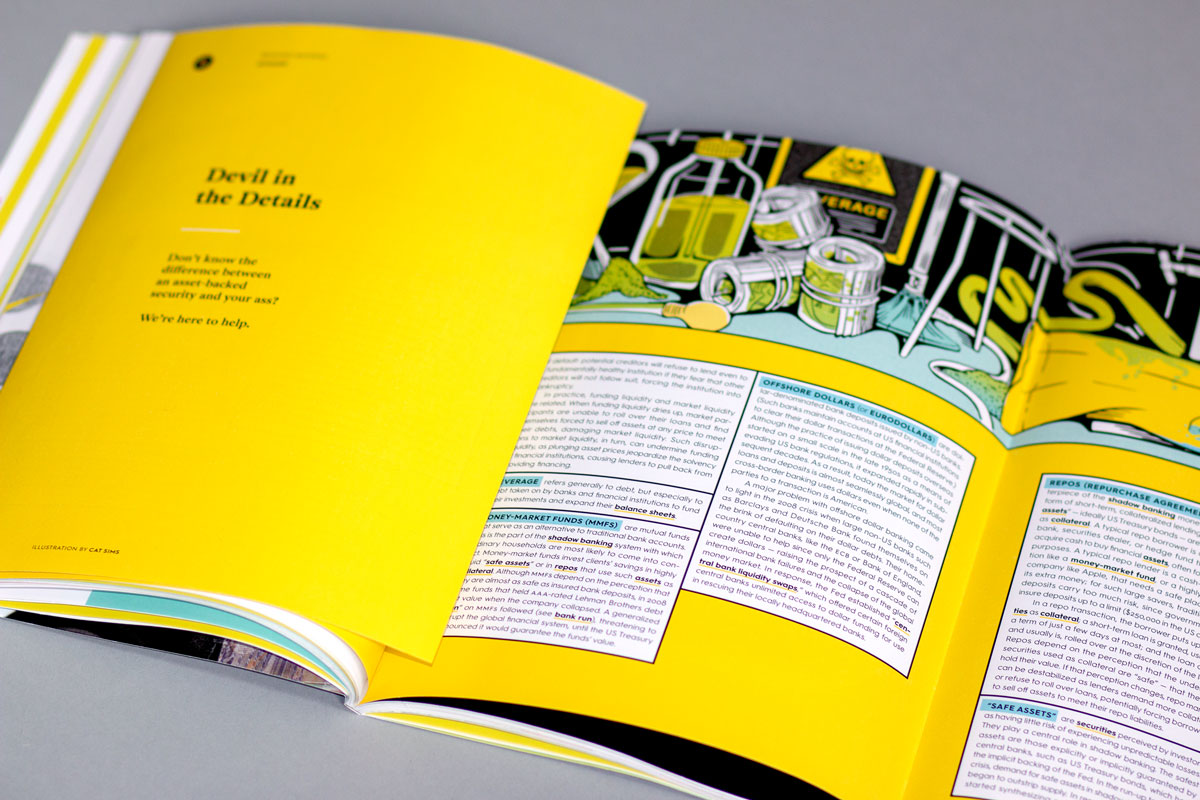 COMMISSION
TRIBUNE, Issue 3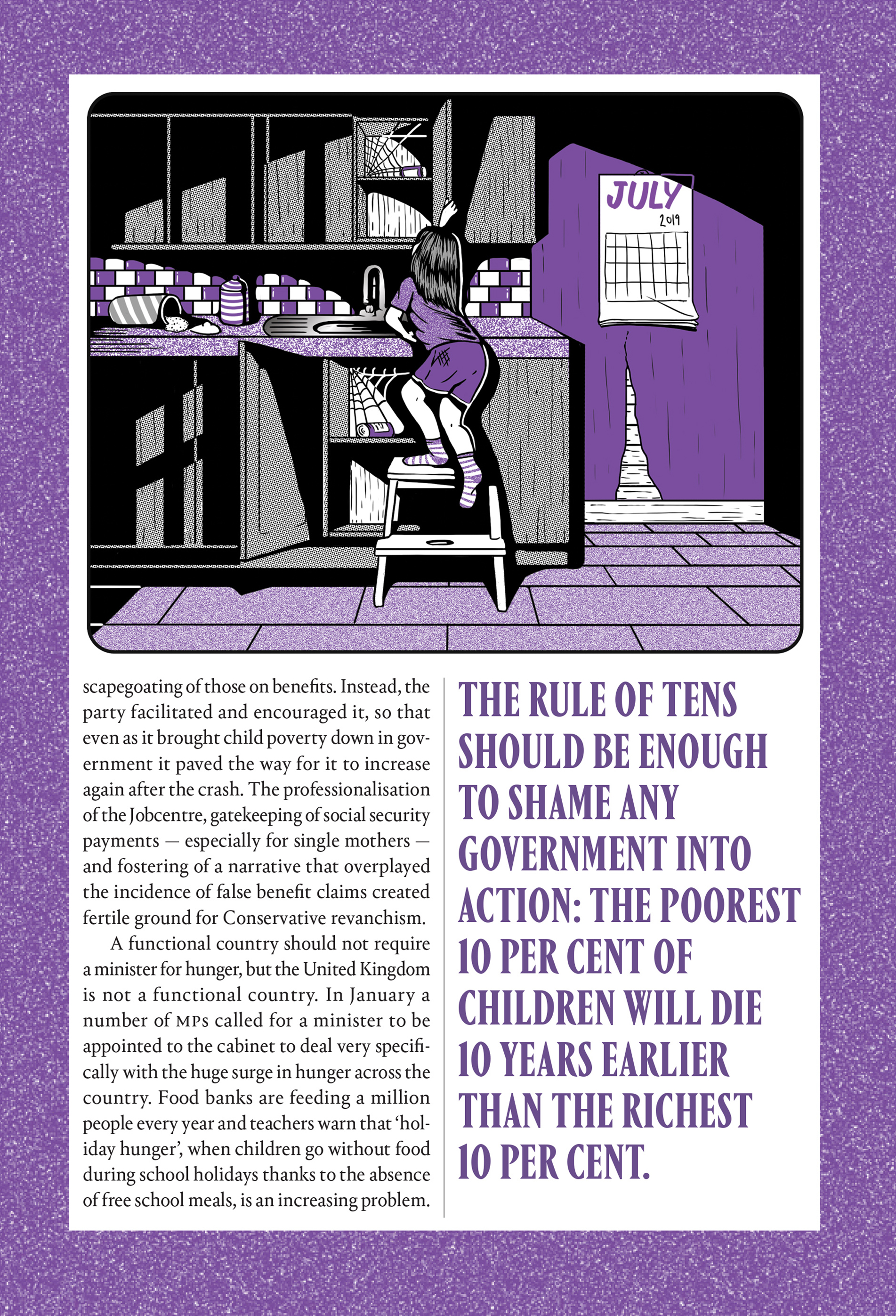 © Cat Sims 2019
Three editorial illustrations for Dawn Foster's article on the scandal of child poverty in Britain.
PERSONAL
XENOS: At the Edge of Life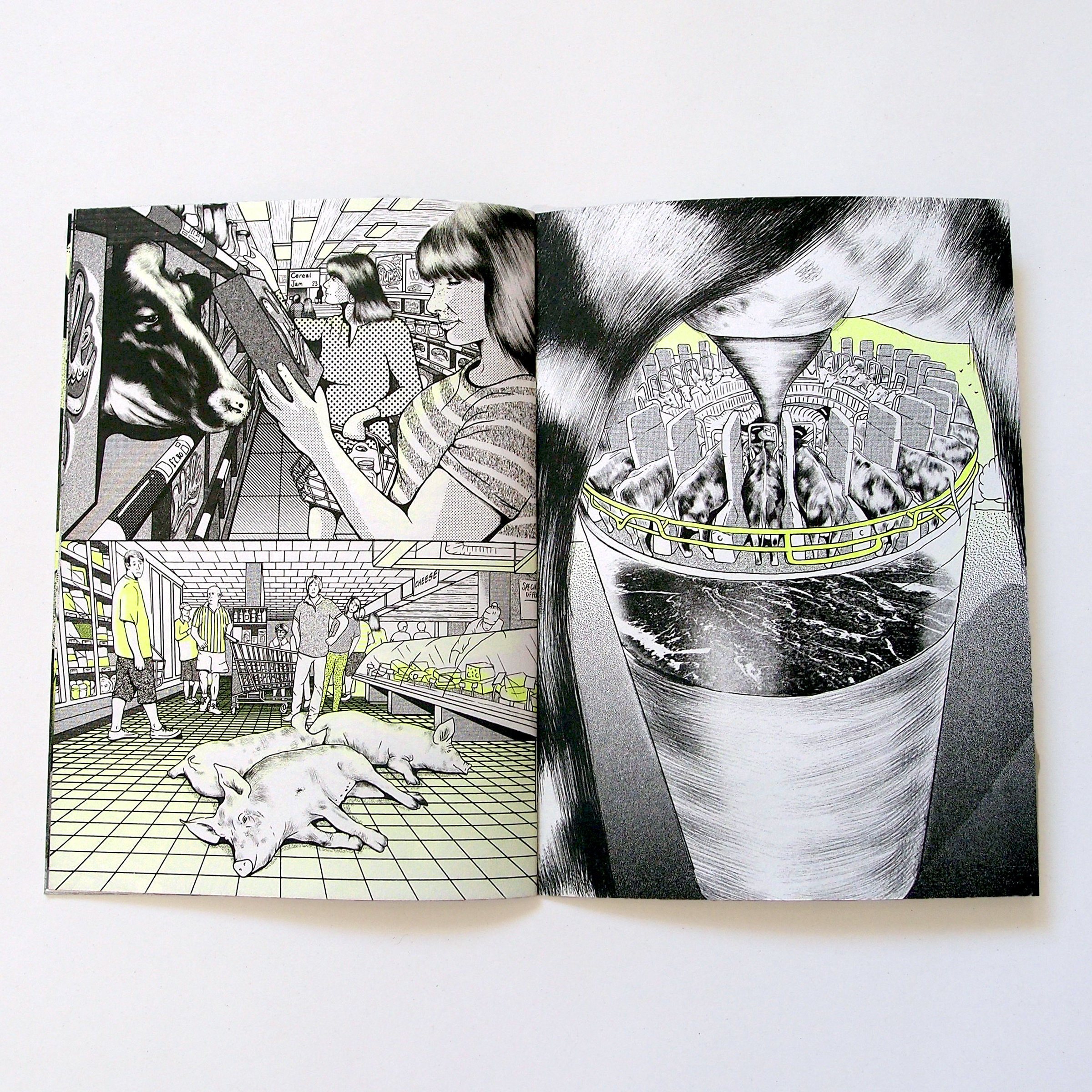 © Cat Sims 2018
Printed in Berlin by Drucken 3000
Sims' newest comic about environmental collapse — triggered through the human transformation of the natural world — Xenos: At The Edge of Life debuted at this year's ELCAF. The book comprises a series of disaster scenarios divided into five sections, some set in the near future, others in the near past, which might nevertheless be a possible future. The work presents ideas surrounding waste, industrialised farming, viral mutation and infection in exploding visuals in visceral and intricate fluorescent yellow and black graphics. -

STACK X ELCAF's '10 Comics Everyone Should Read '