PERSONAL
BLACK MATTER
BLACK MATTER is a story concerning the metamorphosis of a lonely young woman over the course of an evening, as she travels through her gloomy neighbourhood.


In the work, Cat Sims invokes a classic Zombie narrative, yet one that she employs in the service of psychogeography. She withholds the cause of her protagonist's infection and eventual transformation, instead, the work offers a series of deadly clues which point to a plurality of
external causes; the built environment and the vast inequalities in wealth - drawn in her cityscapes, the pulsating presence of social media/dating apps, and strange and mysterious designer drugs.
Many of the panels were sketched on Sims' walks around her own borough of SW8. Over a two-year period she documented the vast transformation of this area. These original sketches were then reworked to compose BLACK MATTER, themselves transformed, they now exist somewhere between social record and horror fiction.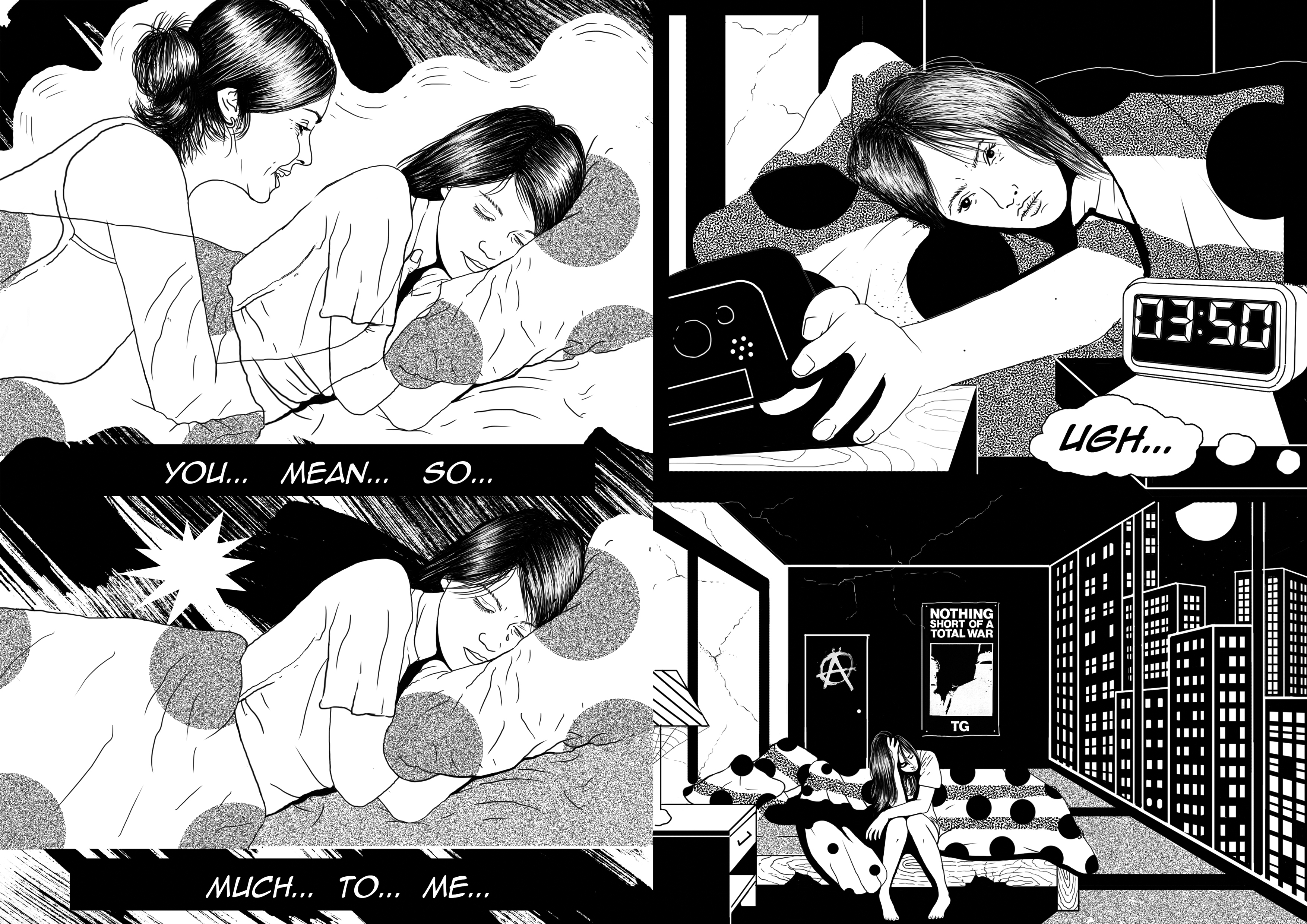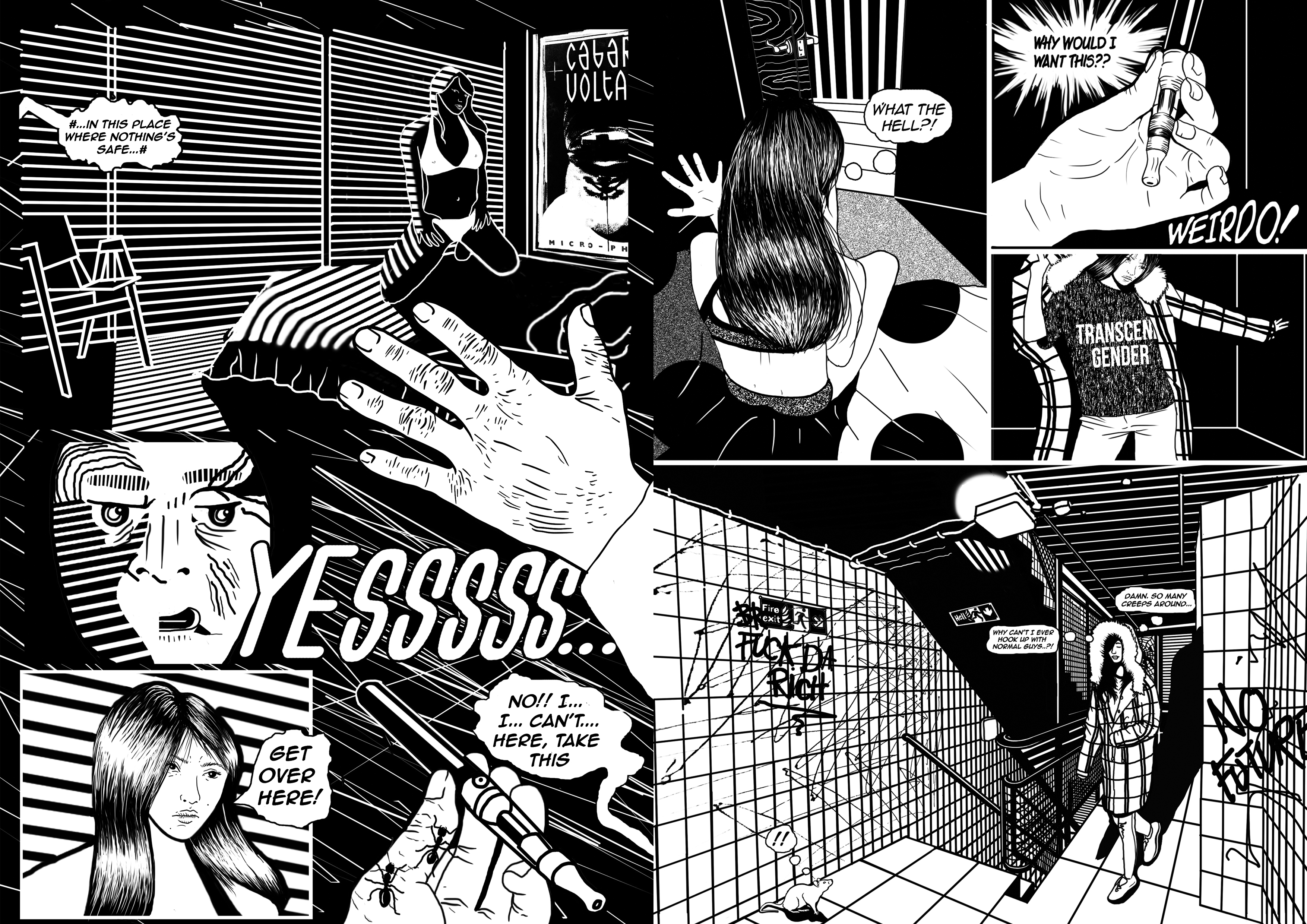 Black Matter © Cat Sims 2017
Black Matter on sale at Schikkimikki Zine Distro and Library, Neukölln, Berlin.
COMMISSION
JACOBIN, Issue 31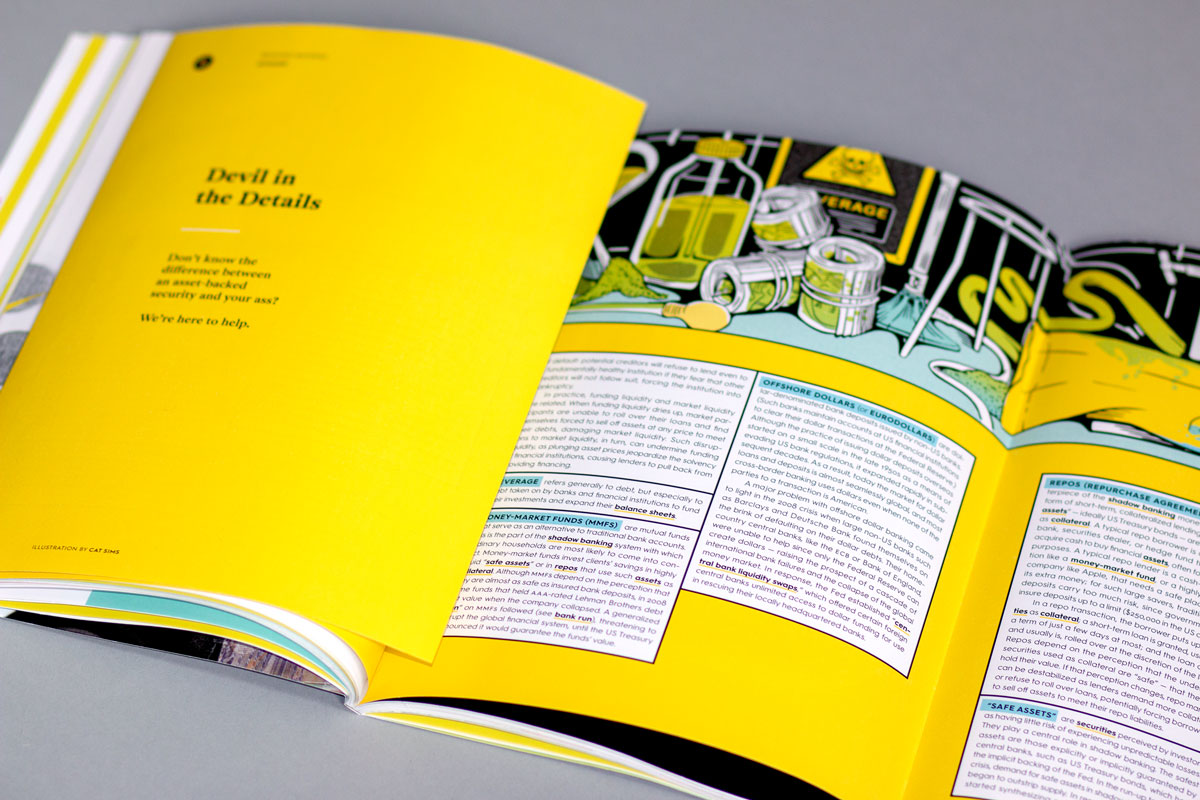 COMMISSION
TRIBUNE, Issue 3
© Cat Sims 2019
Three editorial illustrations for Dawn Foster's article on the scandal of child poverty in Britain.
COMMISSION
DOPE Magazine, Issue 7
Full page editorial illustration for issue 7 of DOPE magazine to accompany an article on the manifesto of the '

Abolishing Carceral Society'

journal.

"Abolishing Carceral Society presents the bold voices and inspiring visions of today's revolutionary abolitionist movements struggling against capitalism, patriarchy, colonialism, ecological crisis, prisons, and borders."
PERSONAL
S P A C E Zine
© Cat Sims 2017
Printed in Glasgow by Risotto Studio
Cat Sims confronts issues of social housing in latest zine, S P A C E
Cat Sims' latest publication, Space, is an amalgamation of "hope, spirit and modernism" decorated in the red and black-hued pages of a printed zine. At a time of social and political change, the illustrations inside draw upon the "architecture of social housing, interiors and public environments constructed in London" and the capital's surrounding areas.

"At a very general level, I am interested in the connection between architecture, design and social democracy which can be traced back to the Bauhaus," Cat explains. "Regarding my drawing practice more specifically, I am interested in the notion of allegory in the work of early modernist painters such as Courbet and Manet and, in particular, their picturing of private and public space."

Cat grew up on a low-rise estate in Bracknell, a designated new town in 1949, an experience which formed her observations on the topic of "the home" and public environments. "The image of the home is an allegorical device; it is a site of social relations and, as the title refers, the organisation of space," she says.
"The new towns and various social housing projects of the 1950s and 1960s were a crucial component, alongside education, full employment and healthcare in the realisation of a new, more equal, post-war society." "Freeing the worst-off from the impediments of overcrowding, disease and pollution by resourcing each with a safe and secure home was considered fundamental to bringing about substantive equality of opportunity. So, I suppose you could say that the collection of environments featured in Space are a celebration of this set of ideas."

Dalmatians, open spaces overloaded with plants, a Black Flag record and rows of rooms built upon one another; Cat's intricate and illustrative detailing interprets social housing and London's architecture as a whole, through a celebration of fine-printed risograph. "I've become very keen on making risographs — the printing technique used to produce Space," she notes. "This is mostly because of the vibrant colours of the inks, but also because the process as it introduces unpredictable imperfections."